Meet Dr. Rodney Dunetz, DAOM of Dunetz Wellness Center in Boca Raton
Click here for complete article:
Meet Dr. Rodney Dunetz, DAOM, AP, Dipl.Ac. of Dunetz Wellness Center in Boca Raton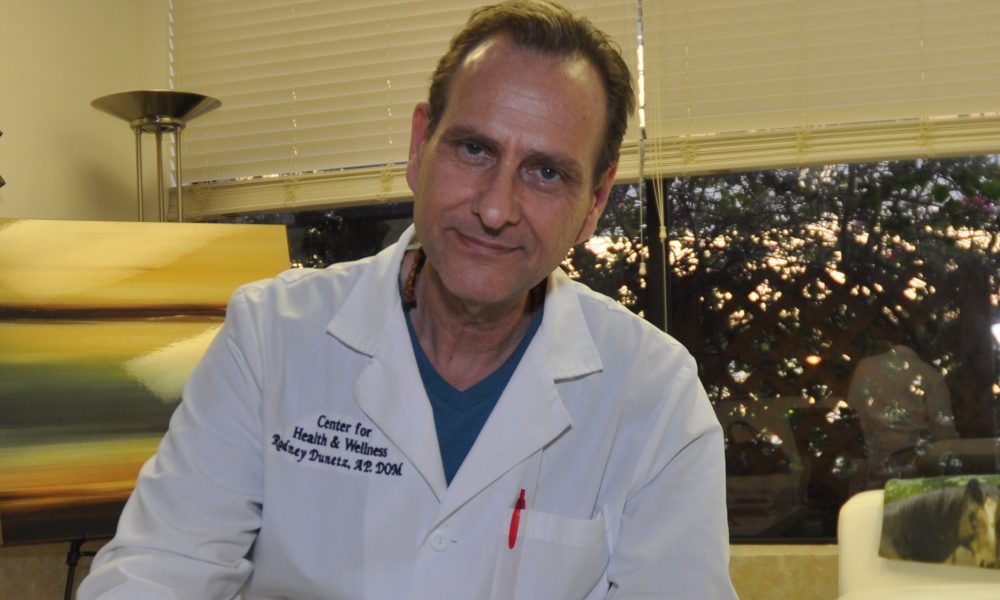 Today we'd like to introduce you to Dr. Rodney Dunetz.
Dr. Dunetz, let's start with your story. We'd love to hear how you got started and how the journey has been so far.
I learned at a young age that we have more control over our own destiny – both in terms of our health and what we can accomplish in life – than society at large has trained us to believe.
As a child, I was blessed with a progressive mother who instilled in me a sense of my own power over my destiny: power of mind, power of heart and power of health. It is from her guidance and the learned belief in my ability to control my own health destiny that I decided I wanted to help others on their own path to achieving optimum health.
I am a strong believer that we can only help others to the extent that we help ourselves, and so many years ago I set out to deepen my spiritual, emotional and physical understanding of myself via daily meditation and yoga – a practice that I still maintain today even with my hectic schedule.
I also believe that to be kind to others begins with being kind to all species. With that in mind, I became vegetarian many years ago. I am in constant awe of the amazing bounty of plant-based foods the Universe has gifted humanity with to enjoy – without the need to ever cause harm to another living being.
I also believe in the power of life-long learning. Although I already ran a successful acupuncture practice at the time, as soon as the first Doctoral Degree program in Acupuncture and Oriental Medicine was introduced to the East Coast of the United States, I enrolled and was part of the first graduating class. This involved two additional years of training on top of the three years I had already achieved and is the highest degree possible in the field of acupuncture and Oriental Medicine. The added knowledge that I gained has helped me immensely to achieve optimum results for my patients.
I also believe in giving back, both to my profession and to the community. From 2008 – 2016 I served as a director on the board of the Florida State Oriental Medical Association (FSOMA), which helps to represent the acupuncturists in Florida. I stepped down from serving on that board in November 2016 when I was honored by an appointment by Florida governor Rick Scott to the Florida Department of Health – Board of Acupuncture. This is the governmental regulatory agency for acupuncture in the state of Florida, serving to protect the public. I am currently the Vice Chairman of this board.
I am also a Palm Beach County Medical Reserve Corps Volunteer and have previously served on the Everglades University Program Advisory Committee for Alternative Medicine. Also, for seven years I provided pro bono acupuncture treatments for Hospice By the Sea – Boca Raton staff and volunteers. I am extremely proud to be the only acupuncturist ever selected as a Hero in Medicine finalist (2014) by the Palm Beach County Medical Society for my work with Hospice by the Sea.
Click here for complete article:
Meet Dr. Rodney Dunetz, DAOM, AP, Dipl.Ac. of Dunetz Wellness Center in Boca Raton