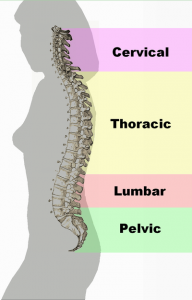 Shoulder bursitis is one of the most common types of shoulder pain we see at the Dunetz Wellness Center – Acupuncture Boca Raton. It's also referred to as rotator cuff tendonitis,  a condition occurs when a small fluid-filled sac in the upper shoulder, known as the bursa, becomes inflamed. Normally, the bursa contains fluid that works to lubricate the shoulder joint, improving mobility and reducing friction; however, inflammation may result in an excessive amount of fluid production, preventing normal function of the shoulder joint. Many studies have shown that acupuncture for shoulder pain and bursitis can be a very beneficial therapy.
Athletes are placed at high risk for developing shoulder bursitis due to their repetitive arm motions. Baseball pitchers, for instance, are constantly 'winding' their arm with the most force their body can muster. Performing these same pitches over and over for 50-100 times in a single game may irritate the shoulder, resulting in inflammation. This is one of the reasons why most baseball organizations limit the amount of pitches a player can throw in a single game. Football quarterbacks also fall under the category of high risk for shoulder bursitis, simply because they are constantly pulling their shoulder back and forth to throw the ball.
You can reduce your chance of developing shoulder bursitis by stretching before any bouts of intense physical activity. Whether you're playing a baseball game or going for a 3-mile run around the neighborhood, take a few minutes to warm up beforehand. Stretching your arms up, down and side-to-side will improve your mobility and flexibility while reducing the chance of common conditions like shoulder bursitis.
So, what are some of the symptoms of shoulder bursitis? It varies on a case-by-case basis, but most people with this condition report moderate pain in the upper shoulder region. Shoulder bursitis pain is typically worse during the evening and night hours when the individual is laying down. The increased pressure on the shoulder amplifies the inflammation. If you are currently suffering from this condition, it's recommend that you avoid placing pressure on the affected shoulder until it heals.
There are some steps individuals can take to reduce the pain and inflammation caused from shoulder bursitis. Since the condition is directly related to inflammation, taking herbal anti-inflammatories may offer some temporary relief.  Therapeutic laser is also often quite effective. Placing an ice pack on the affected shoulder will also help to alleviate some of the swelling. Above all else, though, avoid strenuous physical activity involving your arm and shoulder until the condition has subsided.
We now know that acupuncture for shoulder pain and bursitis offers relief of symptoms. The University of Maryland Medical Center wrote the following on its bursitis webpage: "Acupuncture can help reduce swelling and inflammation, and relieve pain."
If you're suffering from shoulder bursitis or pain in general, schedule an appointment to learn more about the healing benefits of acupuncture.
Contact our patient coordinator to review what Dr Rodney and the Dunetz Wellness Center – Acupuncture Boca Raton can do for your shoulder pain. 
CALL US TODAY! 1-(844)-386-3891